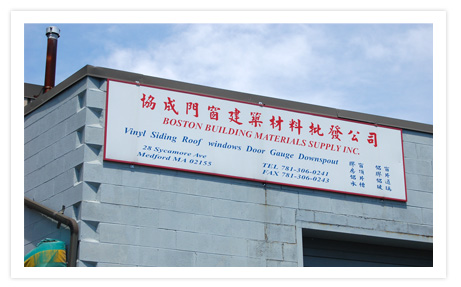 Boston Building Material Supply, Inc. was founded in 1997
Initially, we were only doing construction/remodeling work. We opened our store and warehouse in 2007. Since then we have been serving our customers with quality building materials and fine construction work.
For all the materials that are sold in the store (windows, doors, siding, roofs, gutters, etc) we provide our customers the options to get fine installation services from us.